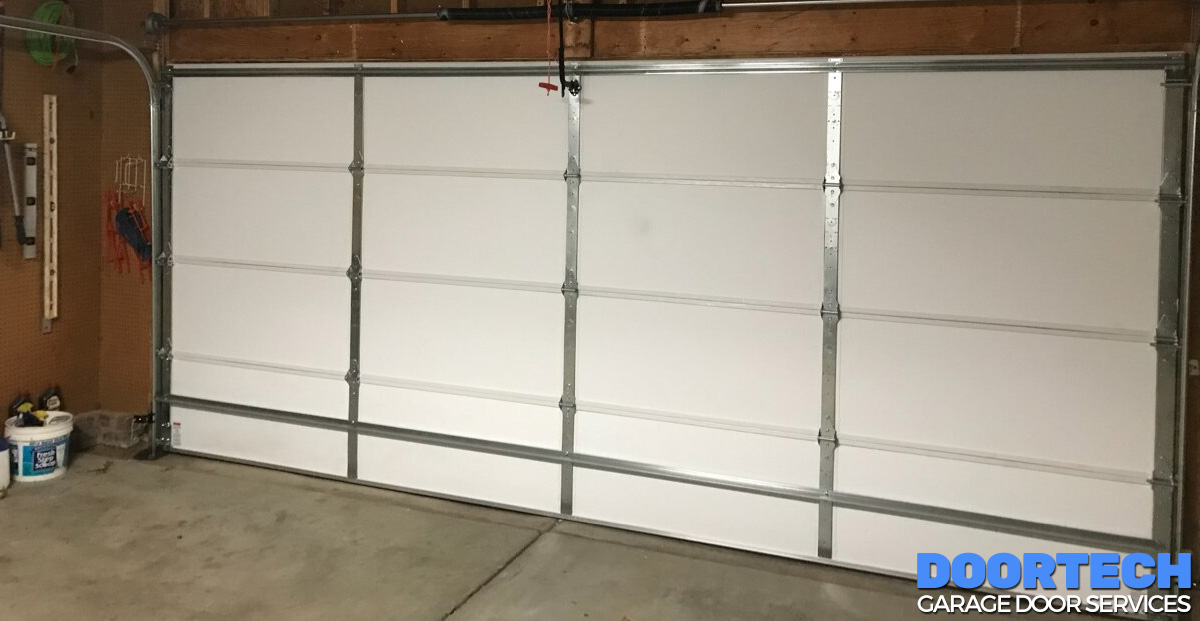 The right r-value insulation provide energy efficiency and climate control. But how can you tell if you have the right garage door? It starts with the insulation and R-value
R-value is the metric that shows how much insulation is in your garage door. The thickness level of insulation material in your garage door determines the R-value. The higher the R-value, the more climate control and energy efficiency your garage door has. A high insulation R-value will keep your garage warmer in the winter and cooler in the summer.
What Insulation R-Value Should I Have in My Garage Door?
The insulation R-value you should have in your garage door depends on your garage type.
Detached garage: A non-heated garage detached from the home doesn't affect your energy bills, so it only needs a low R-value for climate control. Detached garages should have an R-value between 0 and 6.
Attached garage: To prevent heat loss, aim for an attached garage's R-value of 7 to 9.
Heated garage: A heated garage should have an insulation R-value of 10 to 13 to optimize energy efficiency.
Garage with above living space: If you have a garage with living space over it, the garage door should have an R-value of at least 14. This will help keep the living space above it at a comfortable temperature.
I Need to Insulate My Garage Door. Which Insulation Type is Best?
If you find that the insulation R-value of your existing garage door isn't sufficient, you can add insulation to increase the R-value. The type of insulation that'll work best depends on your garage door's kind of material.
Keep in mind that steel garage doors are much better insulated than wooden garage doors. While you can use any insulation on a metal garage door, rigid insulation is best for wooden garage doors, like foam board.
Fiberglass insulation batting may be the most cost-effective, but do your research to find the proper insulation based on your garage door type and budget.
Can I Install Garage Door Insulation Myself?
Yes, some homeowners can DIY garage door insulation themselves. You can buy a garage door insulation kit with pre-cut insulation or buy a roll or batt of insulation. If you purchase foam board, you can buy the size that closely fits your garage door panels and cut it if needed.
If you don't buy a garage door insulation kit with all the supplies included, you'll also need:
Fasteners
Double-sided tape
Gloves
Face mask
Safety goggles
Utility knife
You might not need gloves, masks, or safety goggles if you're using foam board. Fiberglass insulation can irritate the skin and lungs, so protect yourself before working with it.
You'll use double-sided tape to stick the fasteners to each panel, then cut the insulation and clip it to the fasteners.
Can I Hire a Professional to Increase My Garage Door Insulation R-Values?
You sure can! If you don't want to DIY your garage door insulation, Door Tech can help. We can also determine the R-value of your existing garage door. Then, we can help you decide if you need to increase your insulation R-value to lower your energy costs. Contact us today for a free estimate.