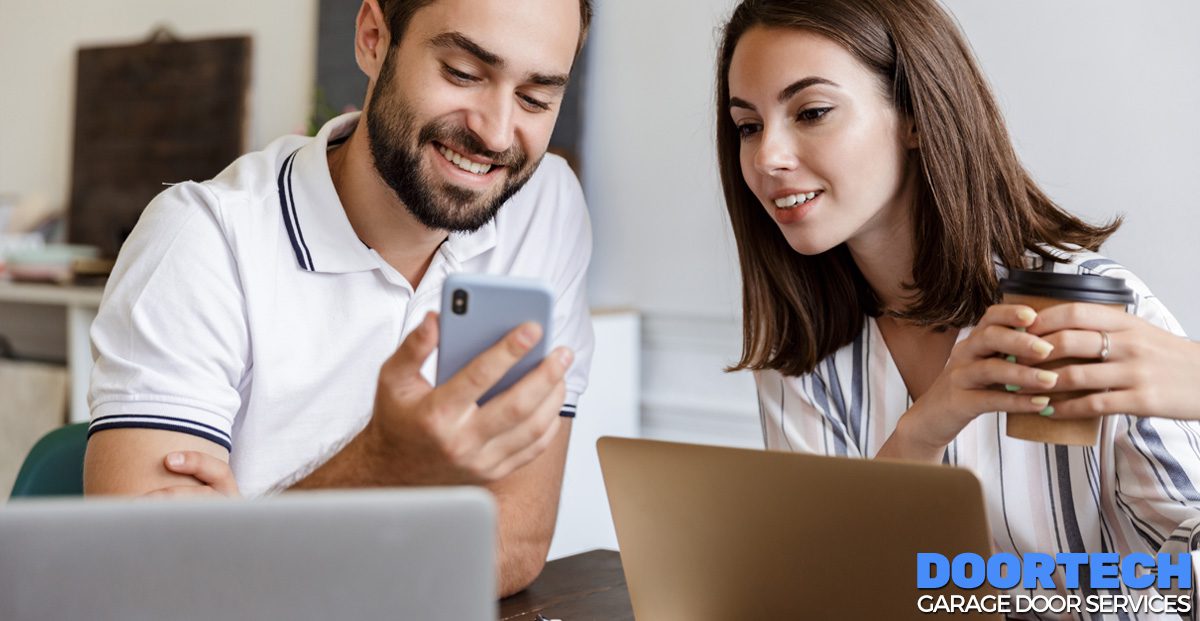 Maybe you're building a new home. Or perhaps it's time to replace your existing garage door. Whatever the reason for buying a new garage door, there are many features to consider. Your garage door is an investment that will serve your home for years to come. So, you want to make sure you're considering all options when looking for a new one.
Materials
Most garage doors are made from one of three materials: steel, wood, or aluminum. When choosing a new door, make sure you know which type of garage door will best fit your budget, home aesthetic, and climate.
Steel doors have a wide variety of qualities and prices. They are easy to dress up with simple-to-install magnetic hardware. And you can paint them quickly to make them look like they're wood or match exterior accent colors. Steel garage doors work well in just about any climate.
Wood garage doors are usually the most expensive choice of material. They do require ongoing maintenance in that you will need to refinish them every few years. They also can warp with moisture and humidity, so keep your home's climate in mind.
Wood doors are also heavier than other types. So, if you do choose a wood door, you will most likely need an opener with higher horsepower.
Aluminum garage doors are suitable for climates with higher precipitation because they resist rust. They also require little maintenance. However, they do dent easily. So, aluminum may not be the best choice if young children often play in or around the garage.
Safety Sensors
Most homeowners have safety in mind when choosing a garage door, especially if there are children or pets in the home.
A garage door equipped with safety sensors at the bottom of the track, near the garage floor, will prevent anything from being crushed by a closing door. If any object, person, or animal is in the path of a closing door, sensors cause the door to stop or reverse direction.
New Garage Door Styles
When looking for a new garage door, keep your home's aesthetic in mind. Will a traditional, contemporary, or carriage house style door match the exterior of your home?
Think about whether you want or need natural light inside your garage when the door is down. Garage doors that come with windows have various choices, both in size and number of windows.
Also, think about the hardware you would like on the outside of your new door. You can choose a door with simple hardware, carriage house style, or no hardware at all.
Technology of Today's New Garage Door
If convenience is important to you, a garage door that utilizes technology may be the choice for you. Wireless keypads installed outside allow for easy entry into your garage. And there are garage door options that you can use with a smartphone kit. These kits will enable you to control your garage door from your phone, no matter where you are.
If you are in the market for a new garage door, make sure to reach out to Door Tech to ensure you get the one right for you. We would be happy to help you choose the best door for your home!