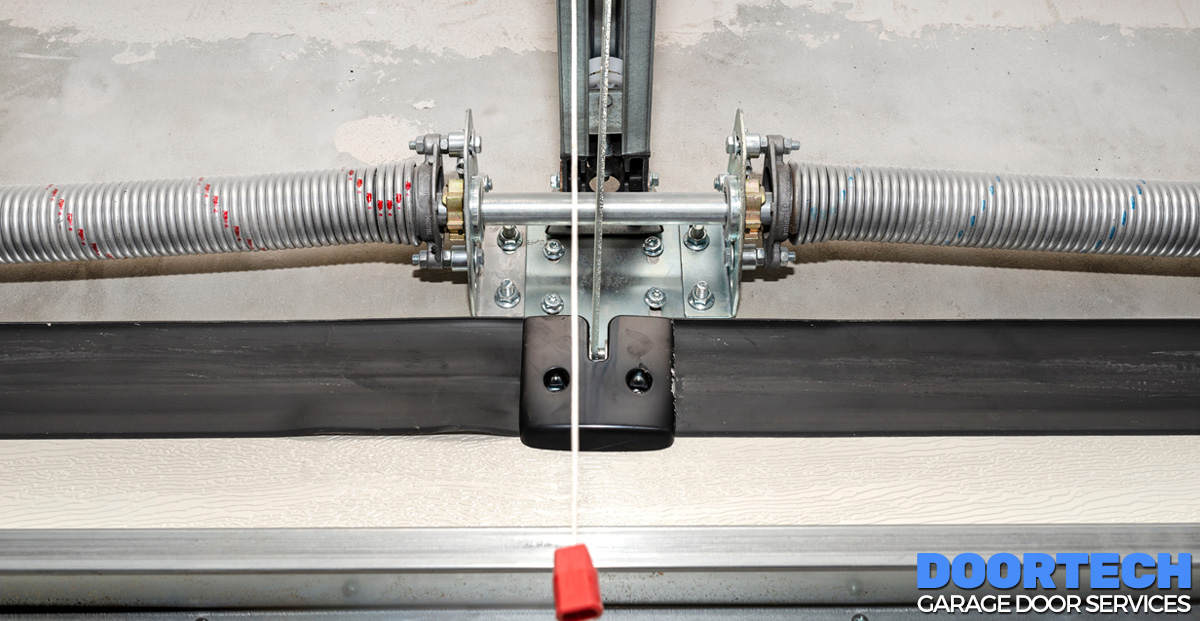 Is it time for spring replacements for your garage door? Have you looked at your garage door springs lately? Most people don't give them a second thought until there's a problem. We are on to other activities once the door goes up or down. Door Tech will inspect your garage door to ensure all the moving parts are in top working condition. Regular maintenance keeps the springs in the best shape possible until spring replacement is necessary. Springs are dangerous to replace. Leave this job to licensed professionals for safety's sake.
Types Of Garage Door Springs
Garage door springs most often used are torsion springs. They function using torque in a twisting fashion. An extension spring is the other widely used residential garage spring and operates by extending. Both springs are sturdy and long-lasting. With proper maintenance, a torsion spring will last from eight to 15 years. An extension spring will function for seven to 12 years. How many times a day do you and your family members open and close the garage door? The life expectancy calculation comes out to roughly 10,000-20,000 total uses.
Replacing Your Garage Door Springs
Everyone wants to avoid a broken garage door. They never break on a lazy Saturday afternoon when your schedule is open. Odds are it will break when you're late for work or a kid's soccer game. Do you leave the door open, inviting thieves to help themselves to your valuables? Or make the unfortunate decision to change your plans? Garage doors are heavy and dangerous when operated incorrectly.
Garage door springs aren't one size fits all. To be operationally safe, they must meet correct structural requirements, including length and weight. The safety of your family and vehicles is at stake. Waiting until a door spring breaks to have it replaced can have dire consequences. Call Door Tech today to have your garage door's components inspected and serviced!