How to Climate Control Your Garage for the Summer
---
As you start preparing for the summer heat ahead, you may be considering installing a cooling system in your garage. There are four standard cooling system options, and each option has its advantages and disadvantages. It's important to be informed of these options before making your decision on installing a cooling system. Here is how to climate control your garage for the summer (or any season):
Window Unit: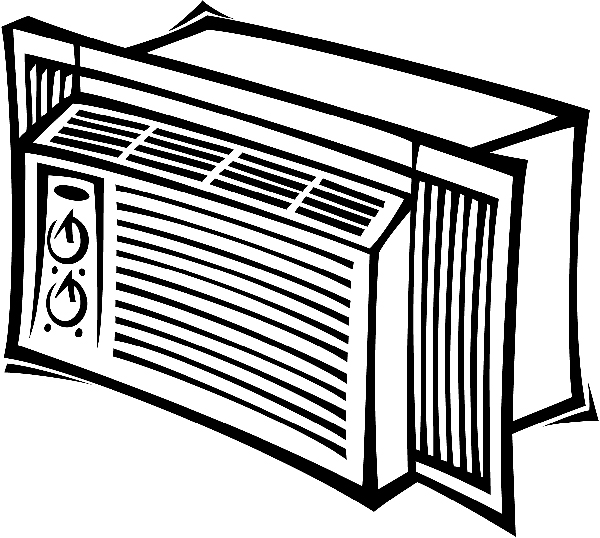 This option is most effective for smaller garages, and can only be used if there is an appropriately sized window in the garage. The positives of installing a window unit are: it is quick and easy to install; most models are inexpensive; you can direct the flow of air, and direct it to the area you need; temperature can be easily adjusted. The cons of this system can be: the bulkiness of the unit; many units are very loud; constantly turning the unit off and on may wear out the compressor.
Portable Air Conditioning Unit: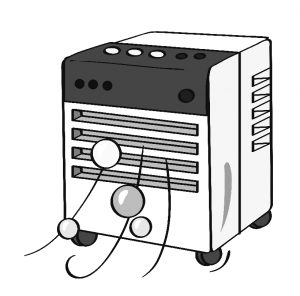 Portable air conditioners come in many shapes and sizes and are best for homes in areas that stay below 90 degrees in the summer. Due to this, a portable unit may not be the right option for a Maryland homeowner, unless you are only planning to use it in early summer or early fall. The pros of using this unit are that it's portable and easy to install; it can be moved around the room, to target specific areas; and can lower your energy usage. The drawbacks of choosing this unit are: it should not be used during times when the temperature is going to exceed 90 degrees; it is not as efficient in garages without insulation; it requires a window or vent in the garage; the unit can overwork and burn out quickly.
Ceiling & Air Fans:

This option focuses less on keeping the garage cold and more on maintaining a healthy air flow through your garage. The appeals of using ceiling fans in a garage are that they can help lower energy costs by making the room feel cooler without spending the energy on air conditioning. They also do not require any large-scale renovations, won't take up any floor space and during colder months the fans can be run in the opposite direction to warm the room slightly. The downside of using ceiling and air fans is that this method doesn't cool the air to a particular temperature.
Dehumidifiers:
Like the previous option, dehumidifiers control the climate of the room and are not primarily a cooling system. Though eliminating the humidity in the air can make the room feel up to 10 degrees cooler, alone dehumidifiers are ideal if you only use your garage for cars and storage. However, paired with a ceiling fan or window unit, it can provide an easy way to climate control and cool your garage without any renovation. Additionally, most units are light, inexpensive, and they can be used as temporary or permanent solutions. Unfortunately, dehumidifiers alone is not the most effective cooling solution; air conditioning units often have a dehumidifying feature, making an individual dehumidifier unnecessary.
In the end, the solution depends very much on what you use your garage for and what you store in it. Above all, insulation is your best option to help climate control. Making sure it is built right and has a properly sealed garage door, is the best way to keep your average garage at a reasonable temperature. It also helps make the above solutions work better. If you have questions about your garage door's efficiency in keep in or our air, contact Door Tech today.