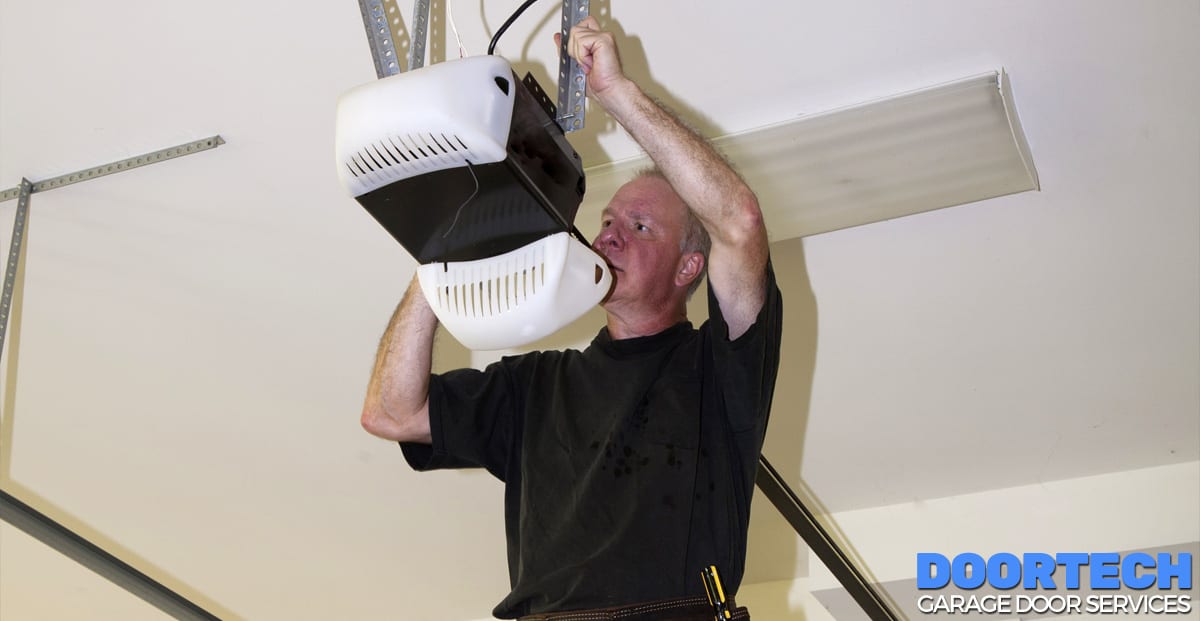 If you're in the market for a garage door opener, the purchase can be a bit confusing. There are different types of garage door openers… you can read about them here. Once you've decided on the kind of opener to get, you've got to determine what size motor and how much power you'll need. The determining factor here is the weight of your door and what material it's made from.
You're looking for the "goldilocks" effect. Too small, and the motor will go through unnecessary wear and tear. Too powerful, and you're wasting money on additional horsepower that you don't need. Understanding how to choose will get you a garage door opener that's "just right." Let's look at some scenarios that will help you decide what size motor you need in your opener.
Start By Measuring Your Garage Door
When determining what size motor you need to lift your garage door, start by taking the door's measurements (height and width). As a rule of thumb, single garage doors can use a smaller hp opener. Doors on a two-car garage will require more power to raise them. If your door measures eight feet tall, and ten feet wide, consider it to be a single garage door. Anything over that, and you'll need to upgrade the motor to double door specifications.
Then, Consider the Material Your Garage Door is Made From
It's true that the garage door springs balance your door's weight and do the "heavy lifting." You'll still want to consider the material from which your door is made. Doors made from uninsulated steel, are lighter than doors made from solid wood. Any insulated door is going to be heavier than one without insulation. Heavier doors require more power behind the motor.
What Size Motor Should You Get?
You want a motor with a minimum of ½ horsepower for a lighter, single garage door. If you have an insulated double-wide door or one made of wood, it makes sense to move up to a ¾ horsepower motor. If your door is more than 16 feet wide or made of heavier material, a 1 horsepower motor will save wear and tear by reducing your motor strain.
Don't Forget to Choose What Drive You Want
If you've got a single garage door, you have several options. Chain-driven openers are noisy, so most folks opt for a quieter screw or belt-driven unit. If you've got a two-car garage or more oversized, you'll need to stick with a screw drive or chain drive opener.
Installing Your Garage Door Opener
You can attempt this by yourself, but that's quite tricky because you're working over your head with a heavy piece of machinery. At Door Tech in Gambrills, Maryland, we are happy to help with your garage door opener installation. Having it installed professionally can save you time, money, and your back! Contact us today for a consultation, and we'll get your garage door opener up and running in no time!