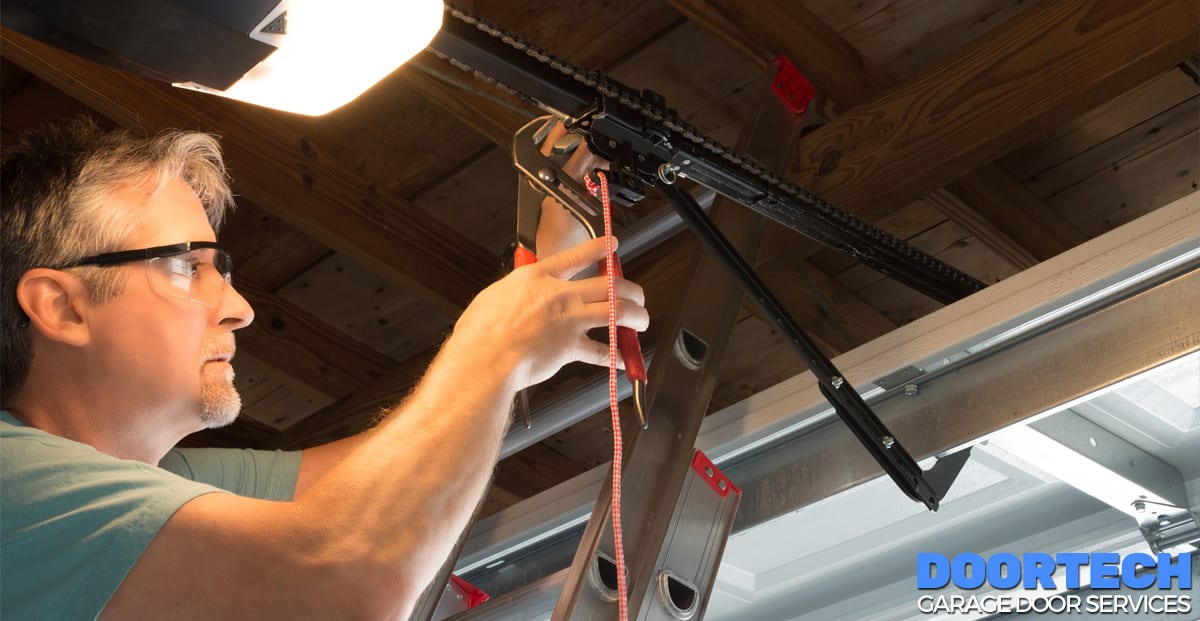 Like most things in life, buying a garage door opener involves making decisions. There are a few different types on the market, and each has its pros and cons. In this article, we'll review some of the most popular varieties, and you'll be able to decide which one will work best for you and your garage.
What's the Difference in Garage Door Openers?
The main difference between garage door openers is the drive type. The drive is the machine that the garage door opener runs on, and there are choices you will have to make.
Chain Drive Units
The chain drive garage door opener is the most common. They are sturdy and affordable. Heavier doors are handled well with the chain drive, and purchasing one won't break the budget. It uses metal chains, which are pulled by a gear.
The main drawback to using a chain drive garage door opener is the noise. In a detached garage, it doesn't make much difference. In a home garage that is close to the living space, the racket can be avoided by opting for a different type of drive.
Belt Drive Openers
A belt drive garage door opener is mechanically similar to a chain drive type. Instead of a chain, however, it uses a rubber belt. Since it uses this sturdy belt instead of a chain, the opener is much quieter than the chain drive models.
This peace and quiet comes at a cost, and the price is the biggest drawback to a belt drive opener. Many people today opt to pay the premium price for a belt drive garage door opener.
Screw Drive Door Openers
If you have a smaller or lighter garage door, a screw drive garage door opener represents a great compromise between a noisy chain drive unit and an expensive belt drive model. The screw drive uses a long, threaded rod in conjunction with the gears. It's a bit faster than the average chain drive as well.
There are a couple of drawbacks to the screw drive, the biggest of which being that it can't really handle a heavy load very well. Trying to use it with a heavy door will cause the parts to wear out very quickly. Even with a lighter garage door, you want to be diligent about lubricating the gear at regular intervals to prevent the rod from being stripped.
Direct Drive Garage Door Openers
The direct drive system, also known as a jackshaft garage door opener, offers you the very best in garage door openers. It takes less space than other types and uses cables and pulleys to open and close the door. It is super quiet and dependable.
As you might expect, you'll pay quite a bit more for a direct drive system. In fact, they are the most expensive option that we've presented here. You can expect to pay as much or more than you will for a belt drive unit.
Still Not Sure Which One to Buy?
After reading this article, you may have dialed in exactly which type of garage door opener to purchase. Or, you might be as confused as ever. Whatever the case is, Door Tech in Gambrills, Maryland, is here to help you decide which one will work best for you without going over your budget. We help folks every day with new garage doors and openers to fit their lifestyle and home. Contact us today. We can help you decide and assist you with purchasing your best option!