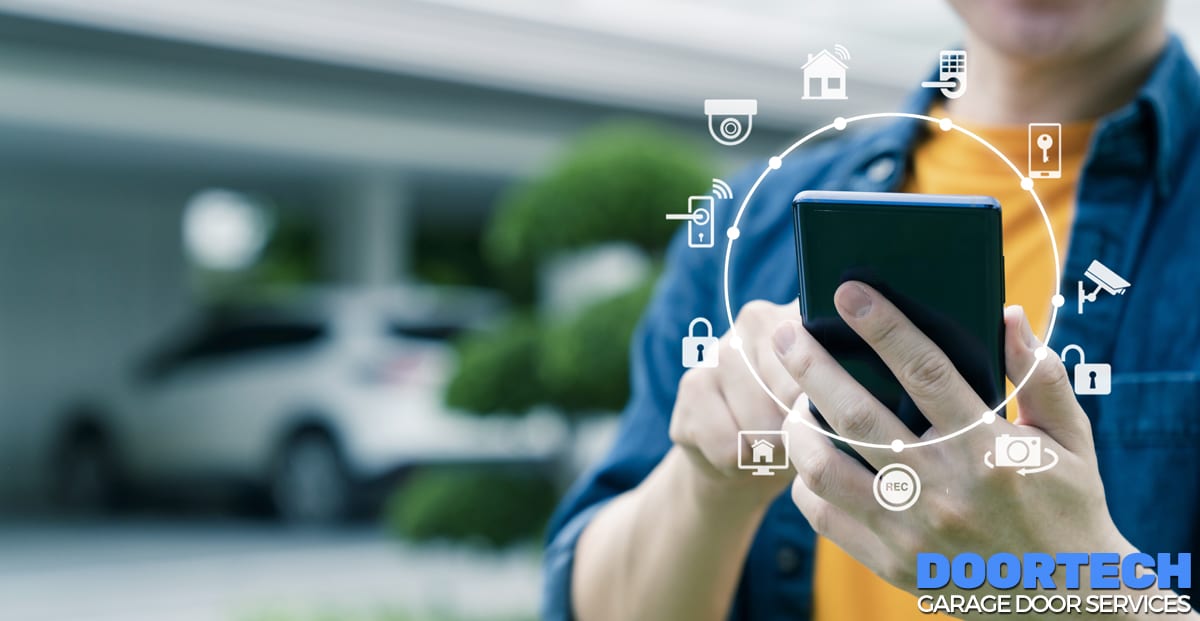 Suppose you plan to upgrade your home's technology and security. In that case, a smart home garage door opener is among the first places to start. Smart garage door openers offer convenience and safety. Most smart garage openers also offer edge-cutting features like wi-fi connectivity.
Why You Need a Smart Garage Door Opener
The garage door is probably the entry point into your home, and it needs to be secure. It keeps away intruders from gaining access to your home and making away with your valuables. Fortunately, smart garage door openers have several security features to select from.
Some allow you to monitor the surroundings of your garage. In contrast, others send notifications to your phone when the garage door opens without authorization. Generally, your garage door helps you remain on top of things.
Easy Access
A smart garage door opener allows easy access to your home conveniently. You can determine who enters your home from the comfort of your seat. Whether you want to keep people out or let them in, a smart opener offers the best options.
Convenient In Extreme Weather
In extreme weather conditions of rain or snow, you want to access your house without getting out of your vehicle. If your home has a manual garage door, it means you will get wet. A smart garage door opener will give you access to the house securely.
Peace of Mind
With a smart garage opener, you will never be worried about leaving your garage door open by mistake. Smart garage door openers enable you to check at any time to see if the door is open or closed. Furthermore, it alerts you on your phone if the door was left open accidentally. Interestingly, no matter where you are, you can always close it.
Carbon Monoxide Detector
The garage is synonymous with carbon monoxide accidents, especially if undetected. This can potentially cause injury to people in the garage itself and the adjacent rooms. Smart carbon monoxide sensors that come with your door opener can send an alert directly to your phone. When the gas reaches dangerous levels, you will be able to take action to avoid tragedy.
Features and Add-On Devices
Most smart home garage openers offer convenience mainly due to the additional features and the add-on devices with which they integrate. Here are the standard features and add-on devices.
Apps – Almost all smart garage openers integrate with mobile apps available on both Android and iOS platforms. Most apps are usually free and provided by the manufacturer.
Integrations with smart home devices and assistants – Most garage openers can integrate with Alexa, Google Assistant, Siri, and smart home hubs like Wink and SmartThings.
Video Cameras – Some manufacturers have released smart garage openers with built-in video cameras. Other models use add-on devices or third-party features to provide inside and outside views of your garage.
Audio – This is a vital security feature that enhances convenience. It allows you to determine who you invite to your home.
Car Sensors – Some smart door opener models use your phone's GPS to sense your car's arrival and open the door automatically.
How to Select the Best Smart Garage Door Opener
There are several options when it comes to installing a smart garage opener in your home. You can either purchase a garage door with the smart opener or buy the device separately and install it. Based on your options, the following factors should guide you:
Compatibility
Before purchasing a smart garage door opener, ensure it will work with your existing garage door. Visit the manufacturer's website and determine if the model works with your garage.
Additional Features
The best smart garage door openers come with additional features like wi-fi and Bluetooth compatibility. Models with wi-fi capabilities enable you to monitor your garage door remotely.
Smart Home Devices Support
You also want to determine how many smart home systems with which the smart garage door opener is compatible. Remember, the more the devices, the better since you will have more options when building your smart home.
Help Installing a Smart Garage Door Opener
At Door Tech, we help customers improve their garage door security by installing smart garage door openers for them. These devices add to the safety and convenience of your garage door and offer many bonus features. Contact us at Door Tech if we can help you smarten up your garage door opener!