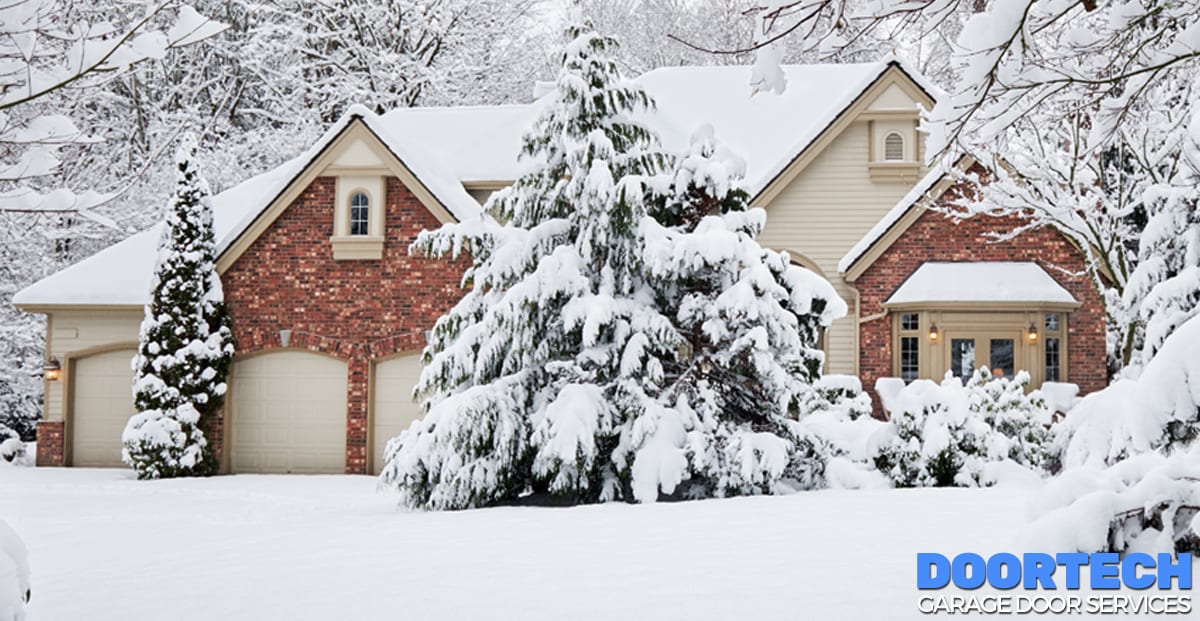 You've cleaned the gutters, turned off the outside faucets, and brought in your outdoor furniture. Like it or not, winter is fast approaching in Maryland. As you go about winterizing your home, don't forget about your garage door. You don't want unwanted cold air blasting into your garage and, potentially, your home.
If winterizing your garage door is still on your to-do list, you can use these tips to make sure your garage is ready for whatever winter has to offer.
Insulate the Garage Door
Suppose your garage door isn't already insulated. In that case, you might want to consider it, especially if the garage is directly attached to your home. Insulating the garage door will keep the inside temperature warm, no matter how cold it is outside. Don't stop with just the door – check the walls too! If they aren't insulated, doing so may lower your energy costs.
Depending on your garage door's material, you'll need either rigid foam board or fiberglass insulation. The higher the R-value of the insulation, the more protection you have from the outside air.
Check the Weather Strips and Seals
The vibration from opening and closing the garage door can create gaps over time, so it's a good idea to check periodically. Give your garage door a quick once over to ensure the weatherstrips and seals are in good shape and don't need replacing. Doing this can also alert you to any damage or maintenance required on the door before a bigger problem arises.
Any gaps or deterioration could let cold air (and uninvited pests) in. Depending on the age of your garage door, it might be time to replace the weatherstrips and seals.
Check for Air Leaks
While you're checking for gaps and deteriorating weatherstrips and seals, make sure there aren't any air leaks around the garage door. If you have windows or a door in the garage, don't forget those. It's helpful to do this on a windy fall day before the cold air really sets in for winter. Something as simple as a strip of caulk around a window can make all the difference between a cold garage and a cozy garage.
Get the Garage Door Serviced
Another way to winterize your garage is to get the door serviced. Constant use can cause wear and tear on the door, and the last thing you want is to have the door fail and leave your garage exposed to the elements in winter. Regular maintenance will keep your garage door looking and working like new, long after it's been installed.
If you prefer the do-it-yourself approach, here are the things you should check:
Are the rollers worn or chipped?
Do the moving parts need lubrication?
Are the door cables fraying?
Is the door still in balance?
Are the springs secure?
If you'd rather not do it yourself, why not hire a professional? At Door Tech in Gambrills, Maryland, we'll make sure your garage door is in great shape to withstand the winter ahead. If not, then we'll get to work repairing the door, so you'll be ready for anything Old Man Winter can dish out. Contact us today, and we'll come out and do an inspection and make sure you're prepared!