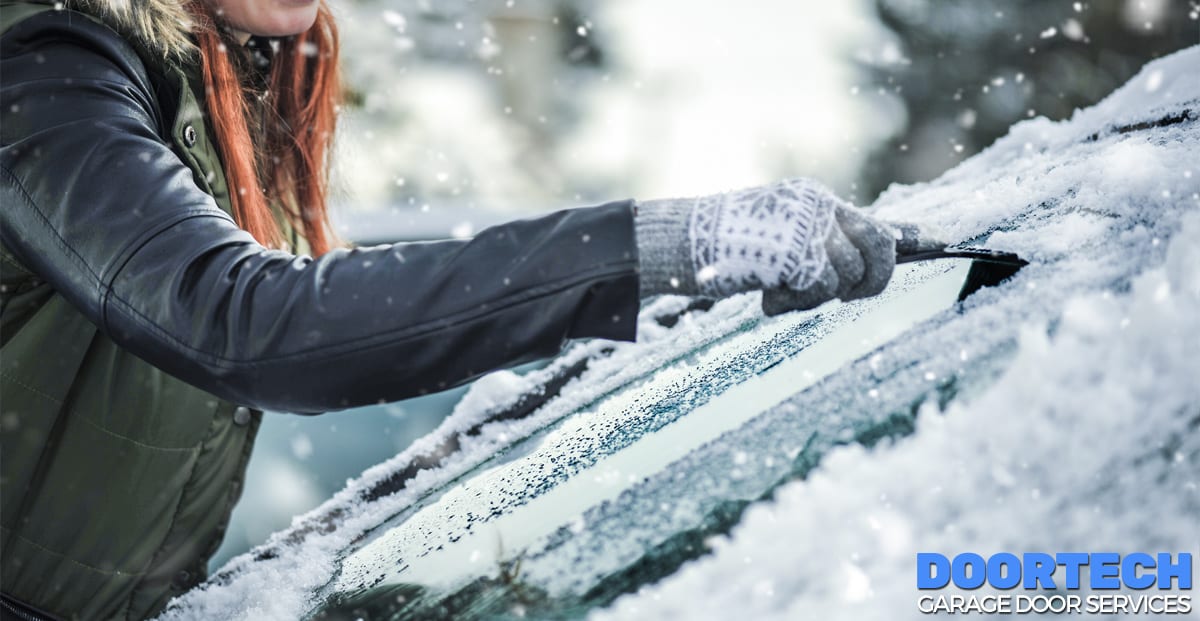 How's your garage door safety for winter? If you answered anything but "great" to that question, make your garage door safety a priority. Completing this task will ensure that your garage door functions correctly and safely to avoid any potential issues or accidents. Here are some things to consider during the winter months and why it's essential to inspect your garage now.
Parking Your Vehicle in the Garage
With the winters we've been having here in Maryland lately, our cars have seen more salt and slush than snow. Having the ability to park your car in the garage is great, but putting them away wet from rainy or snowy weather can actually speed up rust, the mortal enemy of all good vehicles.
When the snow and ice melt into water and mix with the salt, it oxidizes. This creates the perfect recipe for rust. To make matters worse, the water vapor stays around even longer in your closed garage. Subsequently, it lets the rust eat away at your metal vehicle for a little bit longer.
But that's not all.
Winter's Effect on Garage Doors
The same rust on your vehicle can also wreak havoc on your garage door, causing it not to open at all or get stuck in place. Here are a few more potential issues that could arise during the coldest months of the year:
Brittle/broken springs and cables
Lubricant thickening could cause slow opening or closing
Cracked rollers
Bent tracks
Wooden doors have their own issues. If they absorb too much water, they could splinter, warp, or even crack when the wood contracts.
With metal doors, the doors could thaw during the day and then freeze at night, making it almost impossible to open the garage in the morning when you need to leave for work. To prevent this from happening, be sure to clear any snow from around your garage door.
Upgrading and Updating Your Garage Door
Depending on the material and age of your garage door, it might be time for a replacement or an update. At Door Tech Garage Door Services in Gambrills, Maryland, we can inspect your garage door to make sure it's winter-ready or replace it if it's time for an upgrade.
If you have an automatic garage door opener, it's always a good idea to make sure it's working correctly and won't break down when it's least convenient. If it's time for an upgrade, consider the convenience and technology available in smart garage door openers.
With winter fast approaching, now is the time to make sure your garage door works safely, so it never fails regardless of the winter conditions outside. Don't forget our tips on keeping pests out of your garage, as winter is their favorite time to look for a warm, inviting place to nest.
Garage safety is always on our minds, so you don't have to worry about it. Get this item off your to-do list today by contacting Door Tech in Gambrills, Maryland, for all your garage door needs, so you're never left out in the cold with a faulty door.