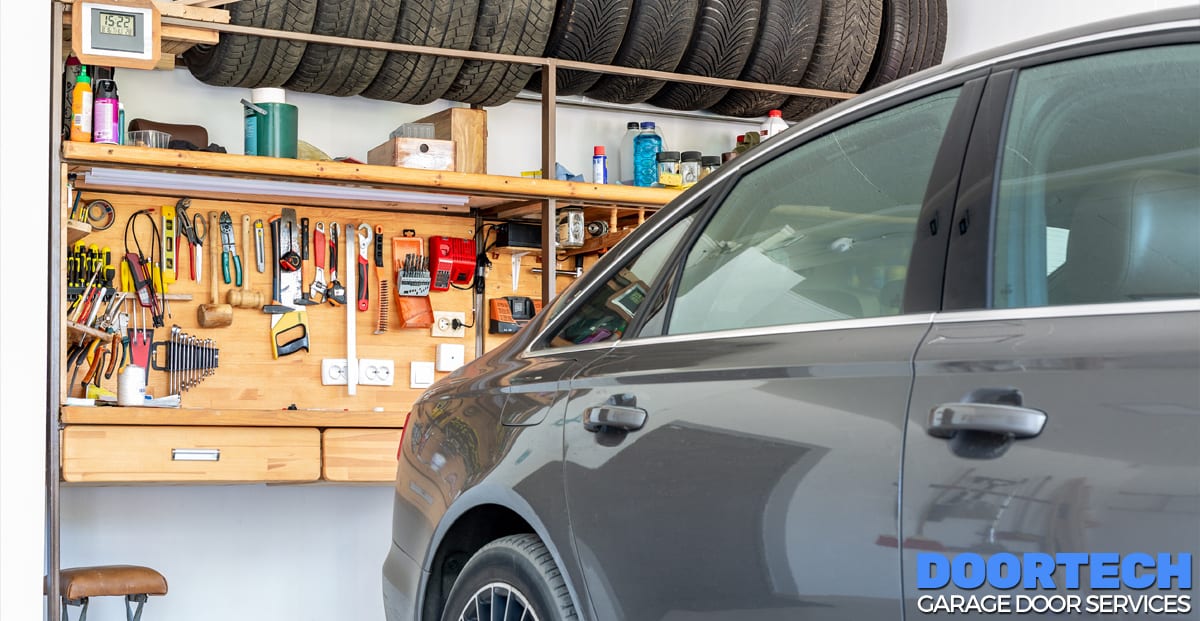 Before the cold weather takes hold, it's time to get your garage ready. If you've been meaning to get this off your to-do list, here are some tips for improving your garage storage, just in time for the cold Maryland weather.
1. Declutter the Garage
The first tip is probably going to be the most cumbersome, but it needs to be done. When is the last time you stood in your garage and looked around? Has the garage become your catch-all for clutter? Maybe you've got summer items piling up, off-season clothes, or stuff you've been meaning to donate or throw out.
The best way to optimize your garage storage and use the space efficiently is to get rid of everything you no longer need. Throw out or donate items, put back things that have a place but were put in the garage, and determine what actually needs to live there.
2. Create Storage Space
Are your garage walls bare? If so, then you are missing out on lots of available real estate for storage! Adding an organizing system, which could just be a slat wall for hanging items or an entire system with drawers and bins, can maximize your garage storage space and free up valuable real estate.
Hang up tools and loose items, put the bikes in a rack, and organize your yard tools. If you have large or heavy items to store, consider getting an overhead storage rack that can be mounted to the ceiling.
If you've got too much stuff occupying your garage, you might find these first two tips make it so you can actually park your car inside!
3. Evaluate Liquids
Do you store paint, cleaning supplies, or other household chemicals in the garage? Chances are, the cold winter temperatures can negatively affect these liquids, making them useless when you really need them.
If your garage isn't heated like the rest of the house, these items may be best stored inside.
4. Prepare for Winter
With summer officially gone, it's time to put away the lawn and garden tools until spring. Check each one to make sure they're clean, gas and oil are drained, and items are safely put away.
It's also time to ready the snow blower, shovels, rock salt, and sleds. Putting these items close to the garage door makes it easy to find them when needed.
5. Improve Energy Efficiency
Adding onto the previous tip, another way to improve your garage storage for cold weather is to insulate the garage. This can make it warmer, allowing you to store more items if needed, and keep your car warm so you don't have to start it before you're ready to leave.
Insulation can be added to the walls and garage door if needed. Depending on how old your garage door is, it might be time for an upgrade.
6. Inspect Your Garage Door
Now is a great time to inspect your garage door to make sure there aren't any leaks, gaps, cracks, or other visible wear and tear. The moving parts of the garage door should also be inspected to make sure they're ready for the cold winter weather.
Not sure what you're looking for or how to inspect your garage door parts? Door Tech in Gambrills, Maryland can inspect your garage door and help you improve the energy efficiency. Call us at 240-547-6512 to schedule your free estimate today!