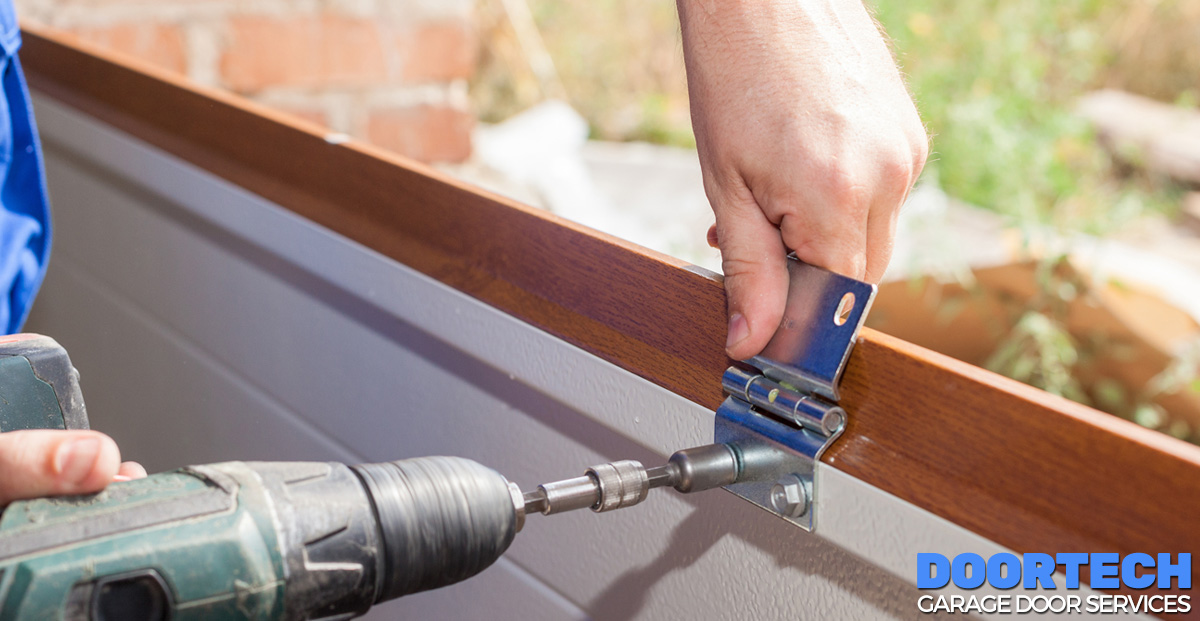 Handling a garage door installation yourself is a big undertaking. The person installing the garage door needs to be an experienced installer. A garage door is a crucial home component that is relied upon for entry and safety. Although garage doors don't look very complicated, numerous moving parts can be dangerous if installed improperly. Door Tech is a licensed contractor and has been installing garage doors for years. Keep reading for information to help you determine if you want to go the DIY route. If you only need to install garage door insulation, that is a much simpler DIY job.
How Much Will I Save?
Doing your garage door installation can save you several hundred dollars. You can do some of the job yourself but need to recruit some help. Garage doors are heavy. To be safe, two or more people will need to help. If everything goes smoothly, you'll spend eight to ten hours on the project. If that sounds like more time than you want to spend, call Door Tech.
Before You Begin Your Garage Door Installation
Before installing a garage door, you'll need to gather specific tools to complete the job. These include 1/2inch diameter rods, open-ended wrench, adjustable-locking pliers, drill, drill bits, Phillips driver bit, level, hammer, socket bit, and safety glasses.
Beginning Steps To Garage Door Installation
The first step to garage door installation is to remove the garage door tension. This is dangerous because the garage door springs are under tremendous tension and weight. If you don't do this properly, damages and personal injury are probable. Next, you'll need to disconnect the garage door opener by pulling on the red emergency release handle. Now you can lower the door by hand and remove the old panels.
More Steps For DIY Garage Door Installation
To successfully install your new garage door, you'll have to attach hinges to the top of the door panels. Next, you'll need to attach axle supports to the top and bottom panels. Following that step, you'll install the new panels starting at the bottom, ensuring they're level.
Complicated Steps For DIY Installation
Securing hinges and the track so the wheels track correctly is imperative. You must still assemble the pieces supporting the spring and attach them to the track. You'll need the door cable attached to the panel axle and the bottom bracket to the wall. You can now bolt the tracks together and install the springs. You still have to install the torsion rod and pulleys. Finally, you'll attach the cable to the pulley wheel and securely tighten it. Lastly, you'll tighten the springs. The person installing the garage door must complete all these steps.
You may find all those steps intimidating. Installing a garage door yourself is complicated and dangerous. The doors are heavy. The springs are strong and wound very tight. We rely on our garage doors to operate correctly. The advantages of hiring a licensed contractor may far outweigh taking this job on yourself. If there is an emergency and this is a DIY project, you may find yourself in trouble. Safety is the most significant factor when contemplating taking on this project. Warranty is also a serious consideration. Door Tech's professionals train in the latest technology, and will handle your garage door installation expertly.