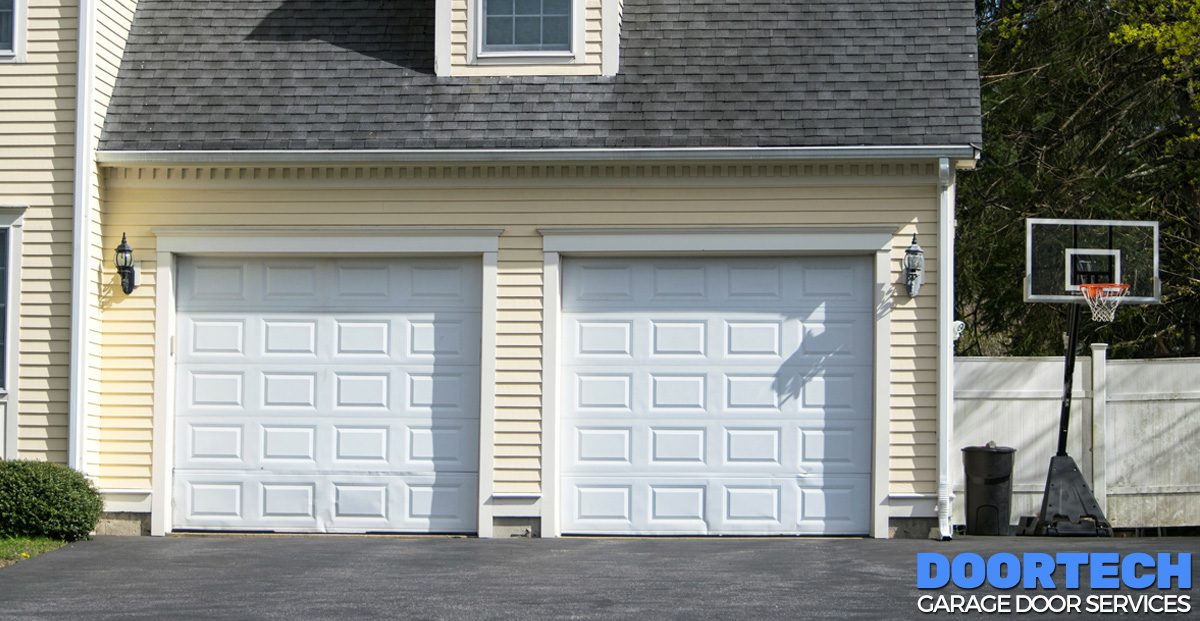 You don't think about replacing vs. repairing your garage door until something happens. Garage doors open and close around 1,500 times a year as families rush off to work, school, soccer games, and other appointments. That's quite a workout to expect from your garage door.
Over time these doors begin to show wear and tear from such frequent use. Paint begins to peel, screws become warped and damaged, and panels become cracked.
So, how do you know when it's better to repair the issues with the door or purchase a new door entirely?
This article will examine the pros and cons of repairing vs. replacing your garage door.
Let's start by looking at repairing your garage door.
Pros of Repairing Your Garage Door
Cost-Effective
Buying a new garage door can be pretty expensive. Often, garage door owners seek repair for minor things like locks, springs, sensors, and cables. These repairs cost much less than replacing the whole door.
Issue Fixed Quicker
Problems with garage doors are usually fixed quickly. You can avoid accidents and keep your car safe. A faulty garage door can wreak havoc on your vehicle.
Improves Home Safety
A broken garage door could be an invitation to burglars who want to seize an easy opportunity. Fixing this door stops them in their tracks.
Cons of Repairing Your Garage Door
Not Easy to Fix on Your Own
Many people are DIYers when it comes to their house. When it comes to your garage door, one simple mistake can make matters worse and lead to an increased repair bill.
Increased Risk of Injury
Garage doors weigh 400 pounds and above. When you don't know what you're doing, you can cause potential injury to your hand or limb.
Insurance May Not Cover Repair
If you repair yourself, chances are insurance won't cover your claim.
Now let's look at the pros and cons of replacing your garage door.
Pros of Replacing Your Garage Door
Maintenance Work Decreases
One of the pros of having a brand new garage door is that less maintenance is required on the door.
Increase Value of Home
Replaced garage doors increase the value of your house. Remodeling Magazine's 2019 Cost vs. Value Report findings says it generates a high ROI. The report indicated that putting $3,611 to replace a garage door can yield an estimated $3,520 when sold. So, you essentially break even.
Cons of Replacing Your Garage Door
Expensive Cost
Replacing garage doors is expensive and can set you back a few thousand dollars.
Probably Not Necessary
Most garage door companies would always lean towards replacing the door instead of fixing it. The average lifespan of a garage door is around 30 years if maintained properly.
Proper Maintenance Extends Life
There are multiple ways to keep your garage door running longer. Inspect the door, perform safety tests and service the seals and springs, to name a few.
Now that you know the pros and cons of whether to repair or replace your garage door, you can make a more informed decision on what to do.
Remember that garage doors can have a longer life with proper maintenance and upkeep. Don't just replace the garage door because you need to replace a few springs or the remote control doesn't work anymore. Contact us at Door Tech to schedule an inspection of your garage door.