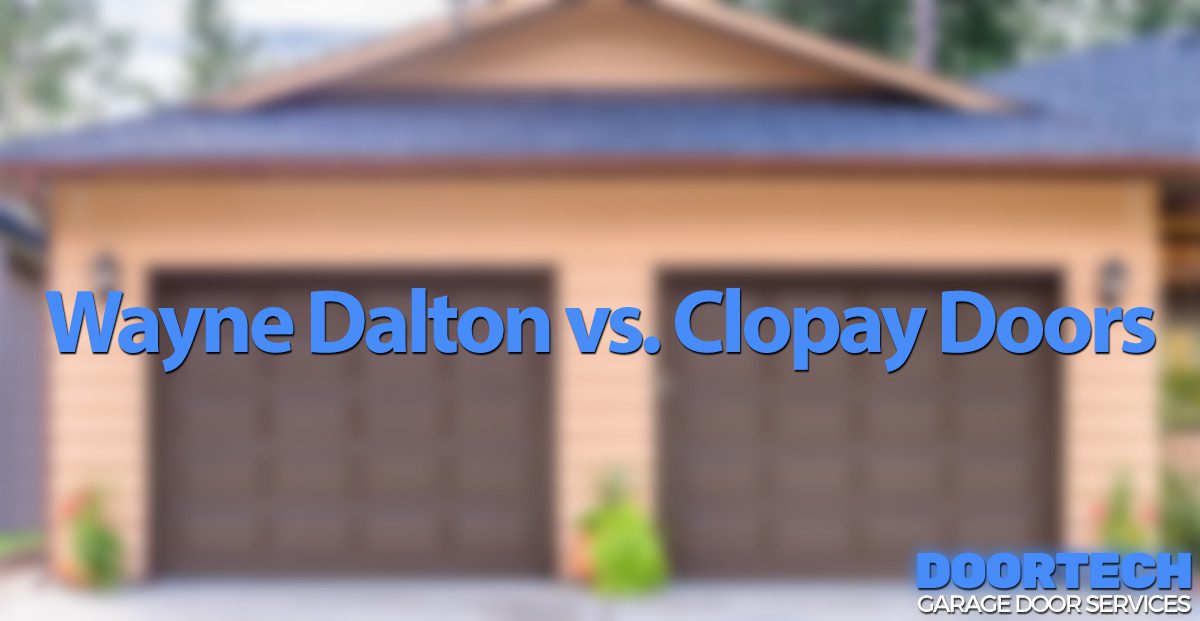 Choosing a garage door can be a complicated task. Garage doors should, of course, be of high quality, and you should expect them to be long-lasting, durable, and safe for all the family to use. Two huge brands in the garage door industry are Clopay and Wayne Dalton. This blog will examine both brands to help you determine which type to go for. And remember, a garage door is an investment and one that you will use for however long you are in your home. It pays to know!
About Clopay
Clopay prides itself on being "America's Favorite Door," and it's clear to see why they are so popular! Clopay produces garage doors that are not only dependable and durable but also beautiful. They've been in business for over five decades, and it's clear to see why they're one of the largest manufacturers in the USA.
When it comes to design, you have plenty to choose from with Clopay. For example, you can choose between modern, carriage house, or traditional style design. Of these main types, there are plenty of sub-designs to choose from, and each one is stylish and would suit any home.
Clopay focuses on materials like wood, composite wood, glass, steel, and aluminum as their building materials. The company focuses on making sure its production is sustainable and environmentally responsible. This manufacturer does this by building garage doors that are energy-efficient, insulated, and long-lasting.
Clopay prices depend on various factors, like door dimensions, characteristics, delivery, and installation. This manufacturer has been around for decades, and it's clear to see why.
About Wayne Dalton
Wayne Dalton is a Texas-based manufacturer that has been in business since 1954. They pride themselves on their dedication to ingenuity and customer service. As such, it is one of the largest door manufacturers in the United States.
Wayne Dalton offers a wide range of materials, from custom wood to carriage house steal, contemporary, and fiberglass. Customers can also choose between a wide range of designs, such as different panel types, window options, and colors.
Not only does Wayne Dalton offers a broad selection of residential garage doors, but also commercial and industrial garage doors. They provide garage doors with strong thermal efficiency, wind load requirements, and durable with superior strength.
Both of these manufacturers are clearly excellent choices. And they both having strong design elements, as well as ensuring their garage doors are of excellent quality. With either manufacturer, you'd be in safe hands – so do your research and pick the right one for you.