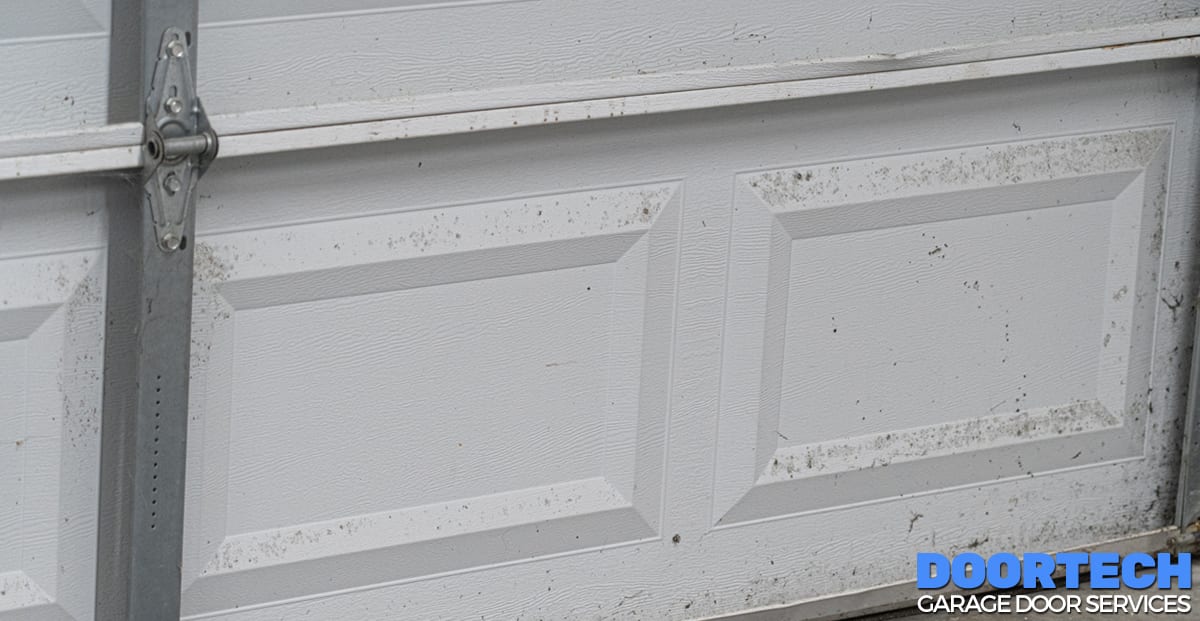 Having garage door safety is a great thing… until it isn't. After the newness of your garage door wears off, it's essential to pay attention to certain parts of it to catch any potential safety problems that could come up.
Here are some garage door safety problems you could find with your garage door that you shouldn't ignore.
Bent or Broken Panels
Panels can become bent or broken in many ways. One of your kids might have accidentally kicked a soccer ball into the door. The weather could have caused damage, or somehow a mysterious dent just happened to appear, and you're not sure of the source.
If you notice a bent or broken panel, it's time to assess the damage. Does the door open and close like it did before the damage occurred? Even if your door still functions properly, it's a good idea to have a professional like the folks at Door Tech come out to take a look.
Leaving a bent panel may not seem like a big deal. Still, it could create a loss of insulation, reduce the security of your home, or cause an injury to your family or a visitor.
Garage Door Safety – Door Isn't Functioning Properly
Is your garage door not functioning properly? Maybe it won't open or close all the way, or it got stuck in the middle of opening or closing. If this happens, it could be a problem with the door itself or an issue with the garage door opener.
A faulty garage door opener could be as simple as replacing the batteries. But if that's not the case, it's time to call in the professionals at Door Tech to assess the problem and determine if they can fix it or if it's time to get a new door.
Door Springs Broken or Missing
If you've never checked your garage door springs before, you may not notice something is broken or missing until the door stops working. The garage door springs allow the door to open and close safely, and having springs that aren't in working order could be dangerous.
It could be a job you can do yourself, but if you're not sure, Door Tech can do a free consultation to figure out the problem and get your garage door working correctly again.
Noises Coming from the Garage Door
If you hear an odd noise coming from your garage door, you don't want to ignore it because it could be a serious safety problem. A squeaking or squealing noise when the garage door opens or closes could be a sign that it needs to be lubricated. This could be a DIY fix if you're able to pinpoint the problem.
A grinding or banging sound usually means something more serious, like a worn-out or broken part. For this noise issue, the Door Tech professionals can come out to take a look and help you get your garage door working as it did before.
Garage Door Safety – Should You Repair or Replace?
The choice to repair or replace usually comes down to the cost of repairs compared to how much it would cost to replace the garage door. Some of the safety problems are easy fixes and have a relatively affordable price to fix. But some may be more than you're willing to pay for a repair, warranting a new garage door.
Whichever you choose, Door Tech in Gambrills, Maryland, has professionals ready to help. We can help with repairs, maintenance, replacing your garage door and opener, and more. Contact us today for a free estimate on your garage door safety problems.