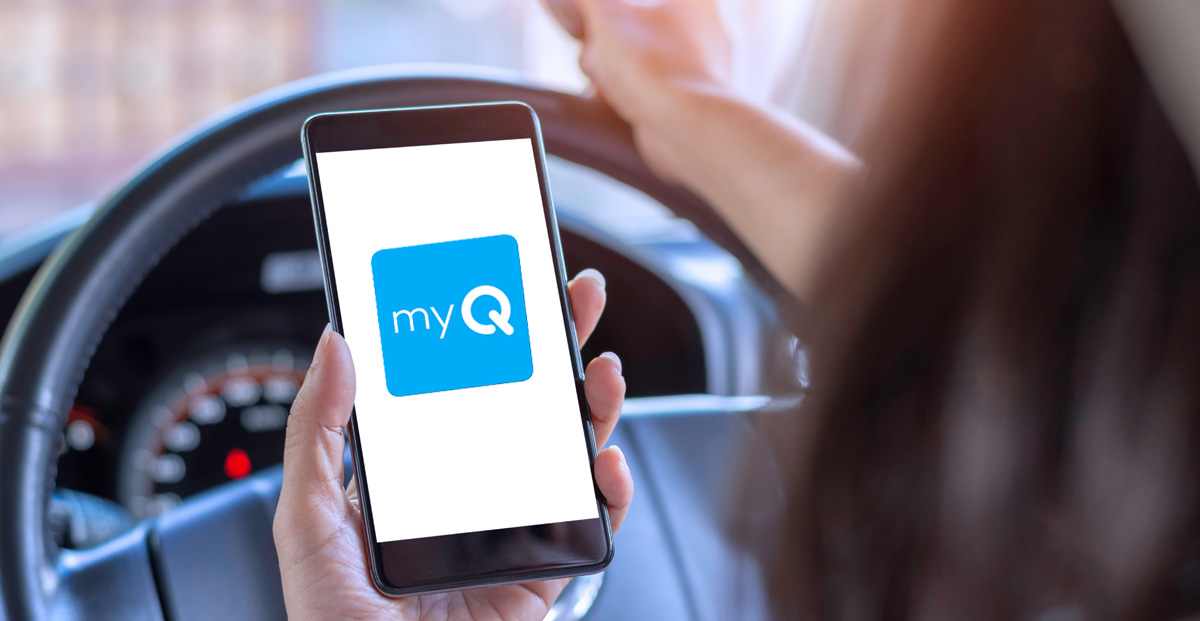 Strength, sturdiness, security, and simplicity – are the four adjectives every homeowner must be able to associate with their garage door openers! However, trying to fit all these qualities in a single pocket-friendly package is a tall order unless one considers the various features available in Chamberlain garage door products.
Before we discuss the details of the Chamberlain products, let us understand their pedigree. Chamberlain garage door openers are part of the reputable and well-established Chamberlain Group, which has a profitable portfolio of brands offering smart access solutions across residential and commercial properties. Known for their innovative products and partnerships, implementation of smart tech, and strong customer-centricity, you'll find Chamberlain Group products in millions of residential and commercial buildings across the globe.
Coming from one of the leading manufacturers and marketers of garage door openers, it is hardly surprising that Chamberlain garage door openers offer an excellent blend of features at budget-friendly rates.
Features of Chamberlain Door Tech
Chamberlain door tech offers three main types of products – drive type, screw type, and wall-mounted door openers. It does not provide screw drive products.
Security Features
Chamberlain products offer the latest security features in the industry. These are:
Secure View Videos
A built-in camera with 1080p resolution gives users a 130⁰ view of their garage. The camera, which is glare resistant and has a night vision lens for low light conditions, captures all the activities in the garage and allows users to see these videos remotely via the myQ app.
You can view the video functionality in real time or access it later. Recorded videos with the myQ video storage subscription plan allow recordings up to 7 or 30 days.
Lastly, the Secure View system also has 2-way audio, letting homeowners talk to people in the garage from their smartphones.
MyQ App
The key differentiator of the Chamberlain door tech is the myQ App integration. All products have the system built-in and allow users to control and monitor their garage door via a smartphone. myQ connects easily with the home Wi-Fi network and works with all popular smart devices and platforms.
With myQ Users Can:
Detect motion and people in their garage.
Receive an alert when a recording takes place in the garage. The recording will show who entered and exited the garage.
Download, save, and share videos for up to 30 days with the myQ video storage subscription plans.
Automate garage closing at particular times.
Safety Features
Integrated LED lighting: motion-activated lighting system to brighten the entire garage.
Safety Sensors: ensure the door doesn't close if people or equipment obstruct it.
Secure Codes: automatically generated random codes that are hack-proof to keep out intruders and protect against forced openings.
Battery Backup
An integrated battery backup makes the garage door independent of the primary power source, giving users control of their garage doors even when the power is out. This is a critical safety feature during power outages, natural disasters, and more.
Ultra Quiet Functioning
For belt-driven models, Chamberlain's DC motor ensures ultra-quiet operations to make living spaces near the garage comfortable.
Amazon Key In-Garage Delivery
All Chamberlain models work with the Amazon Key feature, which enables secure In-Garage delivery. Prime Amazon members can easily access this feature on their myQ App to watch their Amazon packages and groceries get delivered in real-time.
Superior Design
Not every garage has the headroom to install the standard belt and chain drive models. Chamberlain offers sturdy wall-mounted options that free up overhead space. These wall units can easily mount on the wall on either side of the garage door. This allows owners to use their ceiling space for extra storage, light fixtures, ceiling fans, and more.
The Bottom Line
While many garage door openers are available to homeowners, it is hard to match the features and functionalities Chamberlain offers. Part of a sprawling garage door opener conglomerate, Chamberlain can give homeowners all the cutting-edge innovation backed by tested, decades-old manufacturing expertise. Contact us today for more information on Chamberlain garage door openers or to purchase and have one installed in your garage!