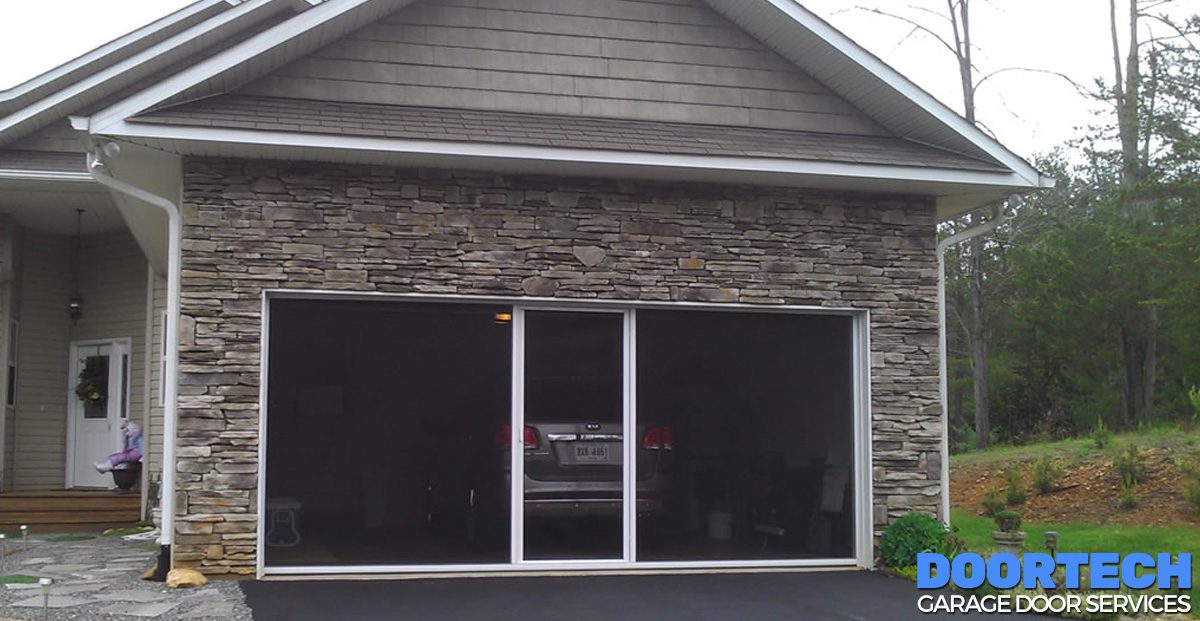 People use garages for several purposes, mainly as storage or to park their cars. But what if you'd like to get more out of your garage space by installing a garage door screen kit?
Suppose the idea of turning your garage into a man cave, she shed, play area for your children, or a place for your family to hang out sounds like something you're considering. In that case, a garage door screen kit may be the best solution.
Garage door screen kits allow you to use your garage for more than storage. Your garage can become an extension of your home's square footage with a garage door screen.
What is a Garage Door Screen Kit?
There are several types of garage door screens you can choose from, but the most common are:
Magnetic screen door: The magnetic garage door screen is like a magnetic screen door used in your front, back, or sliding door. It attaches to the header and jambs with a magnetic or zipper to open down the center. This will be your cheapest option, and the one most DIY homeowners will consider. It's also the most temporary.
Retractable screen door: A housing system is installed in the header with the retractable screen attached. You can raise or lower the screen as needed with remote control.
Sliding side door: The most "door-like," a sliding screen door is installed in an aluminum frame custom-made to fit your garage door measurements. The panels move quickly on wheels to the side, and you can securely latch them.
Benefits of a Garage Screen Door Kit
Besides adding square footage to your home, there are several benefits to installing a garage screen door.
Comfort and Cost Savings
On rainy or windy days, when spending time outside isn't possible, you can hang out in the garage instead, thanks to your garage door screen. You can also save money by not paying to have a deck, patio, or sunroom installed.
Keep It Clean
A garage screen door can bring in much-needed fresh air while keeping out dirt, leaves, and debris. You can also get natural light in without worrying about bugs while you're enjoying time with family and friends.
Lower Energy Costs
If you use your garage a lot, you may have noticed your energy costs creeping up from turning on lights or using AC to keep it cool. With a garage screen door, you can take advantage of natural light instead of using electricity. You can also avoid cranking up the AC and instead enjoy the breeze the screen allows to enter the garage.
Security
Though a garage screen door won't put up much of a fight, it adds a layer of security by deterring people who may willingly walk into your opened garage. With the screen door in place, someone walking by will think twice about bringing unwanted attention by having to open the screen to enter your garage.
Installing Your Garage Door Screen Kit
Though some homeowners may feel comfortable installing their garage screen door, some kits require the help of a professional. At Door Tech Garage Door Services, our experienced professionals can help you find the right garage door screen kit for your budget and space and then install it for you. Contact us today!